ANNUAL CONCERTO COMPETITION
The Marion Philharmonic Orchestra held the 29th Annual MPO Concerto | Aria Competition on November 17, 2018 in the Butz-Carruth Recital Hall on the campus of Taylor University. The competition is sponsored by the MPO Friends and Dr. Steve Hyman, the inaugural winner of the competition and adjudicator for this season's event. The competition is open to all Indiana High School students and Collegiate students in Grant County. Participants are required to perform a movement from standard repertoire that has orchestral accompaniment. Winners in both divisions receive a cash prize, and the Collegiate winner will be given the opportunity to perform on a regularly scheduled MPO concert. Judges for the competition were Karri York, adjunct instructor of voice at Anderson University, IUPUI, and University of Indianapolis; Joan White, principal second violinist for the MPO and teacher at Acacia Academy in Kokomo; and pianist Dr. Steve Hyman. Dr. Hyman was a featured soloist with the MPO in 2012 and 2017. Dr. Hyman is also Professor of Anesthesiology at Vanderbilt University School of Medicine.
Applications will open in December!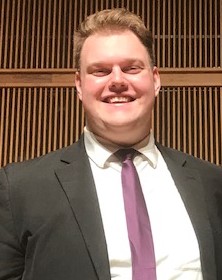 2018-2019 Collegiate Winner Steven Christophersen
Clarinetist Steven Christophersen, a junior at Taylor University, was chosen as the winner of the Collegiate Division for his performance of the third movement of Weber's Concerto No. 2 in E-b Major. Steven will perform with the MPO during the opening concert of the 2019-2020 season, Sci-Fi Spectacular. Runner-up in the Collegiate Division was vocalist Daniel Kane, a junior at Indiana Wesleyan University. Daniel performed Fecit Potentiam by C.P.E. Bach.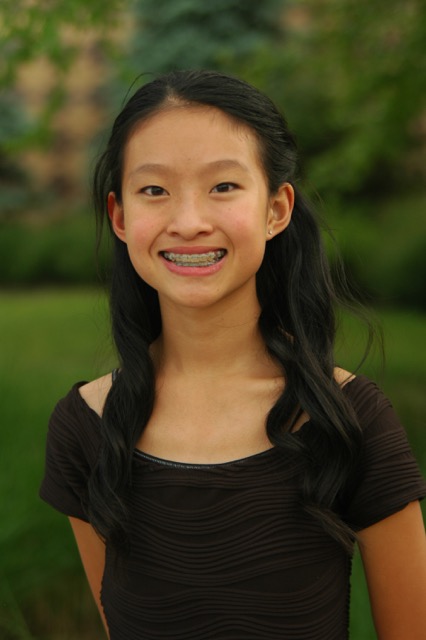 2018-2019 High School Winner Chendi Liu
Winner of the High School Division was pianist Chendi Liu, 16, from Carmel, Indiana. She performed the second movement of Mendelssohn's Concerto No. 1 in G minor. Chendi was recognized at the MPO's Winter Concert, MLK Tribute, on Monday, January 21, 2019, in Rediger Auditorium at Taylor University. Runner-up in the High School Division was violinist Mishael Paraiso, 16, from Fort Wayne.
OTHER SCHOLARSHIPS TO EXPLORE
The Alexander Platt Music Scholarship
The Alexander Platt Music Scholarship provides funds for a Grant County high school senior who plans to major in music and attend any Indiana school of higher learning. The fund was set up to honor former Maestro Alexander Platt for his 21 years of service to the Marion Philharmonic Orchestra and to promote music education and appreciation in Grant County.
2018 Recipient
Mr. Corwin Daniels, the 2018 recipient, graduated from Mississinewa High School and is attending IPFW to study orchestral music.

2016 Recipient
Matthew Schmidt, Oak Hill High School.
The MPO Jerry Palmer Theatre Design and Technology Scholarship
The MPO Jerry Palmer Theatre Design and Technology Scholarship was designed to provide a scholarship for Grant County students, graduating seniors or those attending Ball State University, Indiana Wesleyan University, or Taylor University, who are going into the field of theatre design and technology.